Cross-Cultural Communication & Leadership
From Local to Global  (International Career Skills for Asians)
International Meeting & Convincing Skills 
Working Together – From Concept to ACTION

Executive Coaching

(

Cross Cultural Management)

How to Create + Present Convincing Money Making Business Proposals

(for International Business)

 And…. Specially Designed Programs
What People Say About Us
Regarding the 2 days Cross-Culture Training from Cross-Ways:
 This was one of the best trainings I have ever attended !
I am myself a Learning and Development Specialist in IKEA and was very impressed with their training approach. For two days they engaged the whole group, handled a "delicate" topic in a fun yet insightful way.
They used a mixture of games, discussions, feedback and role plays to explore the topic from different angles. It was not just the design of the training however which gave the great result. The performance of the trainers was also outstanding !
The trainers clearly know what they are talking about and have lots of experience and knowledge in this topic. They have high level energy and passion for both the topic and people, which are key factors for success in any training.
I would personally like to thank Cross-Ways for this mind opening course. The training has started many dialogues in the office and open discussions and sharing of ideas. It is a great platform to bring ideas out, "get them on the table" about our cultural differences, and how to work better.
I learnt a lot about why my Chinese colleagues behave the way they do and barriers we have to working more effectively together. I also fell equipped with solutions as to how overcome these barriers to get the best out of people at work.
 I would strongly recommend using this training and indeed this company. I know we certainly will in the future ! 

Helen Heald
Learning Designer and Coach
IKEA Trading, Shanghai, China

This "Skills of Cross-Culture Communication" training with  Cross-Ways, is one  of the most beneficial classes I have ever attended !
The program made important concepts come across to the participants in a very clear and practical way, showing the attendees not only how to resolve common cross-cultural issues, but also how to apply these important concepts in a real work situation. With the lively and relaxed class atmosphere created by the facilitators, and through a mix of fun activities with lots of laughter, our minds were provoked to understand the difficult topic of Cross-Culture Communication in a very effective way.
The course brings a lot of value to both experienced managers as well as to junior people, who in the different sessions get an opportunity to be exposed and prepared for common cross-cultural scenarios when working in  a multinational environment.
 The facilitators show the participants how to avoid awkward situations before they have to learn it the hard way, which makes the program very valuable time spent for bothlocals as well as foreigners, who may otherwise underestimate these potential issues at the workplace.
If time permits, I would not mind doing the course again with all my line managers to bring all of them on same page of the topic. 

Xilin Li

General Manager
Bayer Coatings, Adhesives & Specialities
Greater China

After getting very good feedback from a group of our most senior managers who attended a public cross-culture training program organized by Cross-Ways,  Jabil recently decided to let our senior team of Chinese managers go through their program called "Local to International". The program is focusing on helping local Chinese/Asians who are working in Western multinationals to become more successful when making a career in a Western business environment. And as we are currently focusing on different ways to increase the number of local Chinese in top level management positions, we felt that this course provides a very good fit for us to achieve this purpose.
For anyone who may consider doing this program, I want to share with you that when I decided that it would be a good idea for my Chinese team to participate in a program of this kind, I could not imagine that the program could impress me the way it did. Actually, this is without doubt one of the very best programs I have ever attended ! 
Being one of the most senior Chinese in Jabil, I have worked with Westerners for over 15 years (and over the years participated in numerous Western training programs) and as feel I know Western ways very well already, I was quite certain that there was no need for me to attend this type of program. My initial plan was therefore to open up the workshop for my team, stay just for a short while, and then leave. However, immediately as the training started, I could feel that this was not an ordinary program, and I decided to stay on and observe for a little while. After that, it did not take long before I got very involved in the discussions and activities that followed – finding both the topics, the facilitator and the way the program was conducted to be very interesting and useful – not only for my Chinese team, but also for myself. Actually, I found the program so useful that I ended up staying for the whole duration of the training (2 full days).
In conclusion, I can strongly recommend any Chinese (or other Asians) who is interested in making a successful career in Western multinational, to attend this program. It is will be one of the best career investments you ever did. 
Adam Zhang
Director of Business Management

I give this course a solid endorsement and would recommend it to any company that is dealing with culturally diversity issues. 
Charles K. Stevens

Vice President Finance,
General Motors ASEAN Operations

Dear Hans,
I wanted to take this opportunity and sincerely thank you for the great workshop you organized and delivered for Oerlikon.
This Cross-Cultural Communication program was extremely beneficial to all my Chinese and Western colleagues. It helped us to develop a better understanding of each other's culture and comprehend why things are the way they are.
 The design of your workshop and the way you presented the different topics was very professional and appealing at the same time. The mix of exercise, discussions and group activities allowed everybody to get involved and learn in a fun and inspiring way.
 The possibility to exchange experiences and receive recommendations gave me tremendous insights into the Chinese way of thinking. I am taking away lots of valuable lessons on how to collaborate with people from other cultural backgrounds.
 Therefore, I highly recommend this course to anyone who wants to increase their cultural awareness and understanding in order to work together with people in amore effective way.
 Thank you again for helping Oerlikon to bring Chinese and Western employees closer together.

Stefan Buckenmaier
Project Manager, Oerlikon, China


In reference to the seven "Triple A to Professionalism" ( Local to International ) programs you recently delivered to us, I want you to know that I thought it was a great training program!  Actually, I am still thinking and reflecting on what you showed us and I really would like to say "Thank you"!
It is probably easy to find information about common Western values such as "taking initiative", "saying no", "admitting mistakes" etc., but he way you explained and demonstrated how to apply these values to us, was very impressive. And the way you made us see how important these and other values are when working in a Western company – and how learning to apply them in the right way – will have a direct impact on how successful we Chinese will be when making a career in Western company, was a real eye opener!
Lots of our colleagues were talking about the training afterwards, some of them said this is probably one of the best trainings they ever had in our company! And they were also talking about you, that you were so full of energy all the time and that everything was so clear and well prepared (and on time)!
In conclusion, the reason why I write all of this to you is because I want you to know how important this training was for me and my colleagues. Again, thank you very much!
I hope that I and our colleagues will have more chances to attend your trainings in the future ! 
Molly Tian
Resource Manager
IKEA Component Shenzhen Co., Ltd


My Chinese and Caucasian colleagues and I have just completed the 2-days course entitled "The Skills of Cross-Cultural Communication" provided Cross-Ways.
 Although I have lived in a Chinese environment for the last 21 years, I was deeply impressed with the perceptive way in which they tackled this tricky subject.
 Through a combination of group exercises, open discussions and constructive hypothesis, they inspired me to not only to comprehend the beliefs, values and behaviour of my Chinese friends, but also made me more aware of my own cultural idiosyncrasies and how my actions could be interpreted in my working environment.
 The learning process was most enjoyable and because of the humour and expertise that the trainers communicated, an environment of relaxation was created in which one felt unrestrained to actively participate in all aspects of the course.  I appreciated not only the differences but also the similarities that reside within different cultures.
 I whole-heartedly and unreservedly recommend this course to those in or about to join any endeavour having cultural diversity.


Peter Werry

Senior Florist, Givaudan Flavours  Ltd.

…. The most well prepared and pedagogic training I have ever attended 

Per-Olof Högnelid
Project Manager, Ericsson

I recently attended the two day workshop "The Skills of Cross-Cultural Communication" organized by Cross-Ways.  Program participation included our local Chinese team and colleagues from our corporate organization in the United States.
Due to very favourable comments made by previous participants of the program I had very high expectations for the event. Now that the program has been concluded and I've had time to reflect on the experience, I can absolutely state that the program exceeded my already high expectations. In fact it was one of the best development programs that I've participated in during my 30 year professional career.
It was quite enlightening to realize that there was so much that I could learn in two days of cultural interaction that I had not learned in over 15 years of international business travel.
Not only was the program very educational and interesting, but also very involving and fun, very practical and hands on, providing lots of very useful tips – for both Westerners and local Chinese. We not only developed skills relative to how to avoid, overcome and approach common issues when working together in a cross-cultural setting, but also gained an improved understanding of the drivers of differences in thinking and behaviour in different cultures. In addition, the leaders of the program were extremely knowledgeable, engaging, and a real pleasure to work with.
For all of the above reasons, I would like to highly recommend this program for any company or individual operating in an international business environment. It's a worthwhile investment in improving cross-cultural business relationships.
Rick Coleman
Director, Supply Chain Operations
Lexmark International, Inc.

This workshop was very enlightening.  All of a sudden lot of question marks were answered and we all got a lot of "aha" experiences.
 I can already now, a few weeks after the workshop, see evidence of a better understanding and improved communication. The Chinese locals are more assertive and the Swedish expatriates less frustrated.
I was very impressed by our facilitators who really kept us focused, and we also had a lot of fun. Thanks to them the whole team was participating with a lot of commitment. Cross-Ways trainers guided us in a very professional way, letting us through our own much diversified backgrounds and experiences to share our values and knowledge.
 Several short exercises and role plays helped us to understand in a very visual and pedagogic way.
 I can sincerely recommend this workshop to anyone who wants to understand cross cultural challenges between Westerners and Chinese and how it affects our behaviour.
If you are a Westerner managing an organization in China, don't hesitate to learn more in this respect. It's absolute necessary in order to create a good performing organization creating the results needed for you to successfully do business in China.
 Finally, I would like to express sincere thanks to Cross-Ways who have made my life easier.

Arne Nilsson
Director,
Capital Equipment Carton
Tetra Pak, China

Hello Hans!
I am writing to say Thank You once again. I know you may have heard it thousands of times from thousands of people that how wonderful you and your trainings are, but I still would like to say that it was a terrific experience for me to be in it. It really means a lot to me, not only the training itself, but also the way you did it; full of passion, energy, lovely little tricks, and professional knowledge of course. You opened up my mind and helped me to this world in a DIFFERENT perspective.
I actually assumed that this might be a boring training with a lot of long speeches and notes, but it completely blew my mind.  How lucky I was to grab this opportunity to be one of the trainees.

Yanjun (June) Guo
Volvo Cars China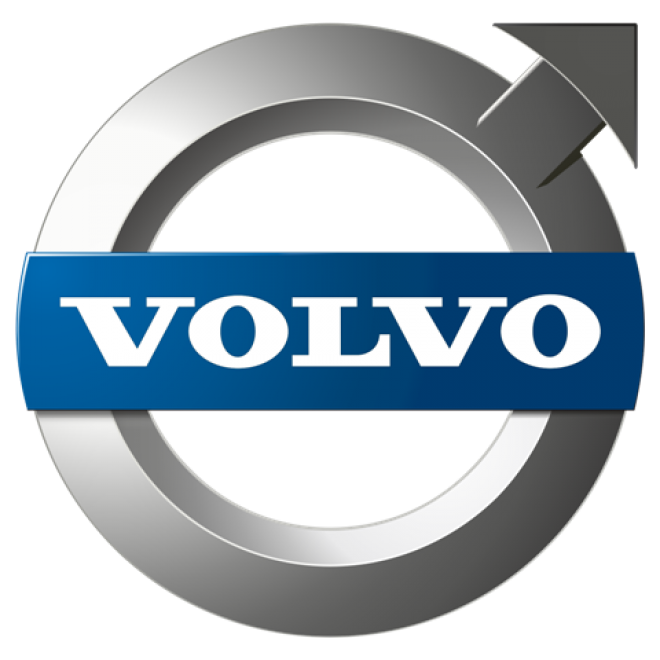 I went to this course because my colleagues had recommended it  –  and it was really even much better than I expected !
Cross-Ways trainers are different kind of teachers than one normally meet in these kind of training sessions. I was positively surprised how well they were linked to each other, as well how easily they "gripped" the  whole group into discussion and participation.
 Even those silent Chinese who normally are shy in company meetings – now with the exercises we had – they had opinions and they also brought up issues to Westerners which I have never even thought about.  And they had really good opinions !
 The two days were full of exercises and team discussions – no beamer, no transparencies, no boring theories – instead of that – full of action, good people participation and opinions.
 I believe that with this course, people can learn a lot of valuable behaviour from each other, because the trainers establish a special link  between the participants' cultures.

Marko Laurila
Production Manager, Wärtsilä

…. We had a wonderful time during the training – not only the fun part where both of you made the atmosphere so conducive and easy to interact, but more importantly, your guidance have touched the hearts and minds of our people. I have received all positive feedback when we came back and they have more awareness in how to treat their colleagues – to be more appreciative and be kinder to one another.
 …. I love the simplicity of your course content and your humbleness in your attitude and the way you communicated to our people.

Chooi Khim Tan

General Manager,  Sara Lee Ltd  (Thailand)

… Your way of teaching was very enjoyable and relaxing for me and my colleagues, and also a very good example of true professionalism.
I really appreciated your enthusiastic power to energize and motivate us which has led to a very impressive improvement in our roles and functions (amongst all of us) and it is all very useful for us when working in an international cross-cultural working environment like ours.
The knowledge we got from this training course is very valuable. Actually, I have been to a lot of different training courses for more than 20 years now, and I must say that this course is the first training course that I really learned and gained knowledge in a natural, fun and relaxing way.
And, in the process (as a result), I also gained maximum of useful thoughts that I can apply in my daily work, as well as in my private life.
 ….Your unique way of facilitating us has received highest satisfactory comments from all our staff members


Saikwan Thoedkiatisak

FAO of United Nations
Regional Office for Asia & Pacific 


Hi Hans,
Thank you so much and what a wonderful workshop!
We got a lot of positive feedbacks from the participants and the cross culture topics will be an important part of 2016 leadership and management development.
So great to have you, Hans ;  you are a great facilitator who understand the cross culture things as well as business.
Very nice to meet you and appreciate your preparation, facilitation and sharing. We keep in touch and looking forward to having other sessions in 2016.
Lena Zhang
PCH – China Organizational Effectiveness Manager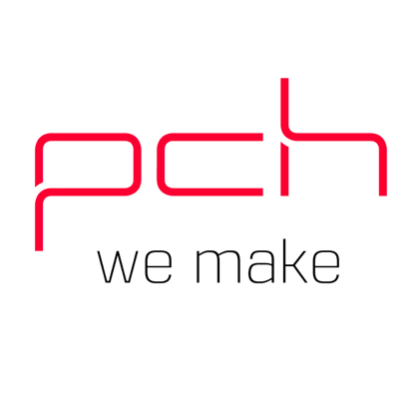 Before the workshop, I worried that this sort of cross-cultural training were more for Westerners to understand Chinese behaviors.  However, the time and efforts were well balanced between letting the Chinese colleagues understand the Western culture and letting the Westerners understand Chinese culture.
The effect was not to just let the Westerners and Chinese learn how to understand, tolerate and compromise with each other, but it focused on how to be excellent, to get the job done more effectively and efficiently and with high quality in a cross-cultural environment.
I need to mention that Hans is an outstanding professional trainer. His sound knowledge appropriate wording, humorous acting skills and body language really attracted the minds of all the participants.

Yumin Qian
Head of Oerlikon Optics, China

 I really valued Cross-Ways training since it focused on really experiencing the cultural differences, and also, the similarities. The course encouraged a very good exchange of views between the Chinese and Western participants, giving an insight in the feelings and reasons behind certain behaviors, on both the Chinese and the Western side.
Additionally, the training also gave feasible and very concrete proposals for how to act in Eastern-Western cross-cultural environments.
The training has been very valuable for me personally in my situation of being a manager in China for Chinese employees. It also gave concrete inputs on how my Chinese organization needs to interact with our partners in Europe to get to a better and more efficient daily cooperation with fewer misunderstandings.
 I have recommended this course to my European colleagues, including managers and technical staff and encouraged them to come over and join the next training session in China together with their Chinese counterparts, because I am sure it will improve our daily work clearly. 

Elke Bush

Director, Core Network China R & D 

Cross-Ways has great experience in the field of culture and behaviour and how to approach problems that may arise due to lack of mutual understanding. The content of the training is really good: mix fun games and important cultural messages, and well prepared discussion themes.
 I would recommend this training (I did already) not only to expatriates living and working in China, but to all people having business with Chinese people.


Sabine Simeon

Head of Sourcing Dep.

I would like to take this opportunity to express my appreciation for delivering this wonderful Cross-Culture training. It is one of the most fruitful trainings I have ever had !
 This training enhances our skills and therefore our future employment [promotion] opportunities. Having cross-cultural awareness gives us a competitive edge over others, especially when working in international companies.
 I therefore strongly recommend to any company confronting any kind of "cross-Culture" challenges to attend this training. The payback is more than you can imagine ! 

Gao Feng
Vice President, IKEA Investment, China

Dear Hans,
This workshop [ Local to International ] is the most interesting training I have ever had. It will be very helpful for my job.
Dennis Yi
Hauni Far East Ltd. – Kunming Office

… You conducted the sessions so professionally well in all  respects and had put in lots of hard work and sincere efforts and it turned out so well from start to finish. We never felt a single moment of tiredness in spite of  long  hours of your sessions.
Your course contents were all well structured to suit to our groups. I am quite confident the Chawla team has benefited greatly out of all these sessions, and today our whole office looks like a fully charged battery. The credit is for you two !
 I sincerely thank you both for this management workshop.

R. Rama Krishnan
General Manager , Chawla Associates

Hi Hans!
This is the best training I have ever attended.
I really enjoyed the training and I have learnt a lot from you, I am sure it will help me a lot in my career, especially working in a multinationals company.
Very much thank you for sharing your knowledge and experience with us!
Lily Yuan 
HR Manager APAC
ADVA Optical Networking

The workshop, The Skills of Intercultural Communication, was extremely well received by all participants and myself.
Your professionalism, cultural insights and energy was greatly appreciated and contributed to turning a workshop into a shared learning experience.
The course design was well thought through and executed in an excellent way.  By utilizing group activities, factual discussions and individual concerns, you were able to pull out the issues that were both relevant to us as individuals but more importantly those that were critical to increasing performance in our working relationships.
Utilizing the groups own working experiences, curiosities and interests, you lifted the cross-cultural issues that were most relevant and guided us through seeing how our own cultures influence how we see, act and make decisions. You achieved all this in a light, fun and inspiring way where everyone felt involved and shared in the learning.
I am truly impressed with the energy, motivation and knowledge you bring to your work. Cross-Ways succeeded in lifting the "veil" of culture differences and turned them into a learning experience that was enjoyable, tangible and useful.
I would recommend anyone working in a culturally diverse environment to utilize this course to increase understanding and improve communication skills within their teams and organizations.

Michael I. Sagan
Chief Representative,
IKEA Trading (Hong Kong) Ltd. Shanghai

… Both our UK and Thai staff have taken important lessons from this course and have begun to modify their behaviour in light of what they have learnt . It is very difficult to get people to question their own assumptions. It is a credit to you that many of our staff now think with a more open mind about their own and other
people's behavour.
 The learning process of this on this course was enjoyable and relaxed. This is a credit to the personal and communication skills of both of you. Thank you for building an atmosphere within which people felt comfortable and able to express their ideas and opinions. 

Steve Sargent 

Manging Director, Triumph Motorcycles  (Thailand)

With regards to the four "Effective Communication" workshops which BMW Leasing has undertaken with you over the last 18 months, we would like to express our appreciation for your successful efforts in supporting Management to create highly efficient customer focused teams with pro-active and assertive team members.
 The four consecutive modules "Cross-Cultural Communication, The Skills of Working Together, Convincing & Selling Your Ideas, Customer Focused Service" were attended by all staff and Managers with great enthusiasm and they enjoyed the learning each individual module provided.
 Your energetic and personal training style combined with the balanced mix of theory and activities kept all attendees engaged throughout the entire training sessions.

Christof Stockhoff
Director
Finance & Operations
BMW Leasing

…. We had  two days of great fun and the way the training was performed secured that all of us will remember and practice the new learning every day.
I can highly recommend Cross-Ways' "The Skills of Cross-Cultural Communication" program to any organization, and I can guarantee that your mindset will be changed forever in a very positive way. 

Gösta Seuranen
Quality Manager, Tetra Pak

Hi Hans,
I just wanted to follow up with a big thank you of your enthusiasm and drive to deliver a truly fantastic educational and insightful course.
I will discuss this course on my management meeting about how important your course is, and in my opinion should be for anyone in the company who has a cross culture job activity.
Thank you.
Best regards,
Jonathan Disley
Vice President Design,  Volvo Cars China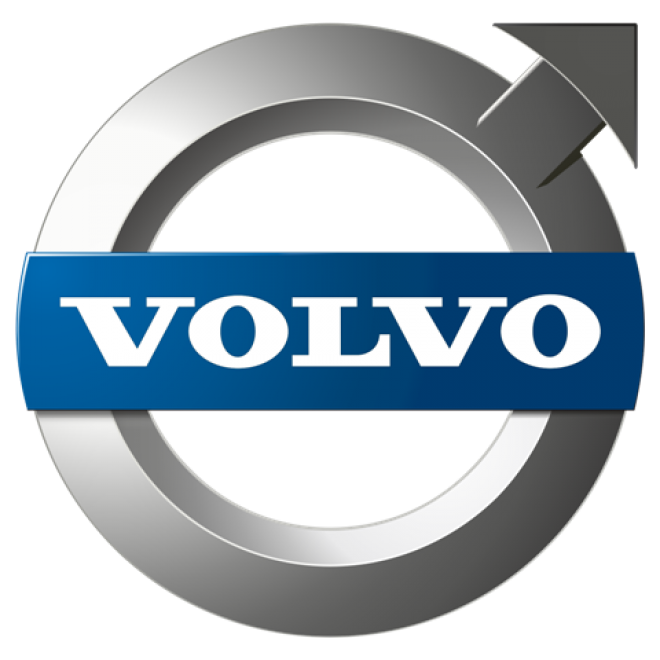 * ( More Recommendation Letters – and full transcripts of above references – are available upon request )